---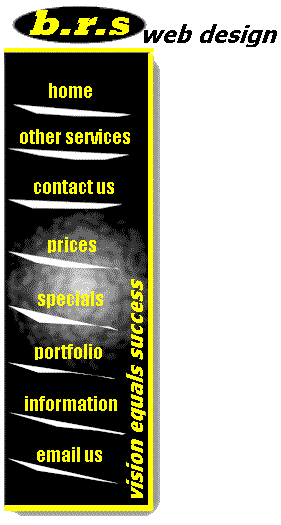 specials...

Currently we are offering two specials. These specials are both cost effective and are a excellent way to get your web site established.
Our first special involves creating a one page web site including a logo and and a picture, and manually submitting your site to over 10 major search engines. You can also pick which search engines you would like to submit to. The current special is brought to you at the cost of $59.00.
Our second special includes a 3 page web site that offers custom designed logo and easy navigation throughout your web site. This would also include a submission service to ten major search engines (this is done manually). The cost for this special is $119.00. This does not include web hosting (your own URL address) web hosting would add a additional charge. You can also established your own domain name or web host. Domain names can be purchased through various web businesses. Cost can range anywhere from $20.00 to $100.00 be sure to shop around for the best prices.